Membership Options & Fees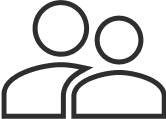 The most popular Membership offering with the widest range of benefits and privileges for the everyday motorist. Up to 6 times per year free 24-hour roadside assistance (RAS) including standard towing to any workshop in Singapore, tyre change, battery delivery, jumpstarting & fuel delivery.
| Ordinary Membership | PRICE |
| --- | --- |
| 1-YEAR MEMBERSHIP | $81 |
| 3-YEAR MEMBERSHIP | $243 |
| ENTRANCE FEE | $32.40 |

An extension of Ordinary Membership privileges to your spouse or your child below 21 years old with a valid driving licence.
| FAMILY Membership | PRICE |
| --- | --- |
| 1-YEAR MEMBERSHIP | $40.50 |

Social Members can enjoy the gaming facilities and lifestyle privileges of an AA Membership, even if without a valid driving licence.
| SOCIAL Membership | PRICE |
| --- | --- |
| 1-YEAR MEMBERSHIP | $32.40 |

Tailored for the youth below 28 years old. It comes with tailored motoring and lifestyle privileges for the young driver.
| YOUTH Membership | PRICE |
| --- | --- |
| 1-YEAR MEMBERSHIP | $32.40 |
| ENTRANCE FEE | $16.20 |

Your company car can also be covered with AA's excellent motoring assistance under the Corporate Membership.
| CORPORATE Membership | PRICE |
| --- | --- |
| CAR PER ANNUM | $81 |
| ENTRANCE FEE | $108.00 |
Don't be stranded at home or on the road with a flat tyre or battery. Be rest assured that our dedicated and professional Roadside Assistance Services (RAS) team will be there for you any time, any day. So why wait? Sign up or Renew your AA Membership online* today with these limited-time membership promotions before they end!
For queries on these promotions,  email us at aa-mem[email protected] or WhatsApp @ 9779 3028. We are available from Mon to Fri, 8.30am to 5.30pm, excluding PH. AA Members can also access their AA Membership e-card via AA Singapore app to check their membership status.
Find out more benefits of an AA Membership beyond RAS here.
Please note that RAS will be available after 3 to 5 working days upon successful application via online. As we are currently experiencing manpower constraints due to COVID-19 measures, we regret to inform that the application processing via online may stretch up to 5 working days. you may also visit our outlets to sign up for membership.
You will receive a successful sign up / renewal notification via SMS and email with the AA Membership number where you can log into the AA SG app to access your AA Membership ecard after we have successfully processed the application, within 2 working days. If there is a gift redemption for your sign up / renewal, the gift redemption letter will be mailed out within the next 10 working days. After you have received the letter, please proceed to the mentioned AA outlet for the redemption within the collection period. Should there be a out-of-stock situation within the collection period, AA reserves the right to extend the redemption date for the same gift collection or replace the gift if deem necessary.
FOR IMMEDIATE ROADSIDE ASSISTANCE – CALL 6748 9911. (Notes: For immediate RAS assistance, 1-year Ordinary Membership at $145.80, comprising an express fee of $32.40, entrance fee of $32.40 and the subscription fee, is applicable.)