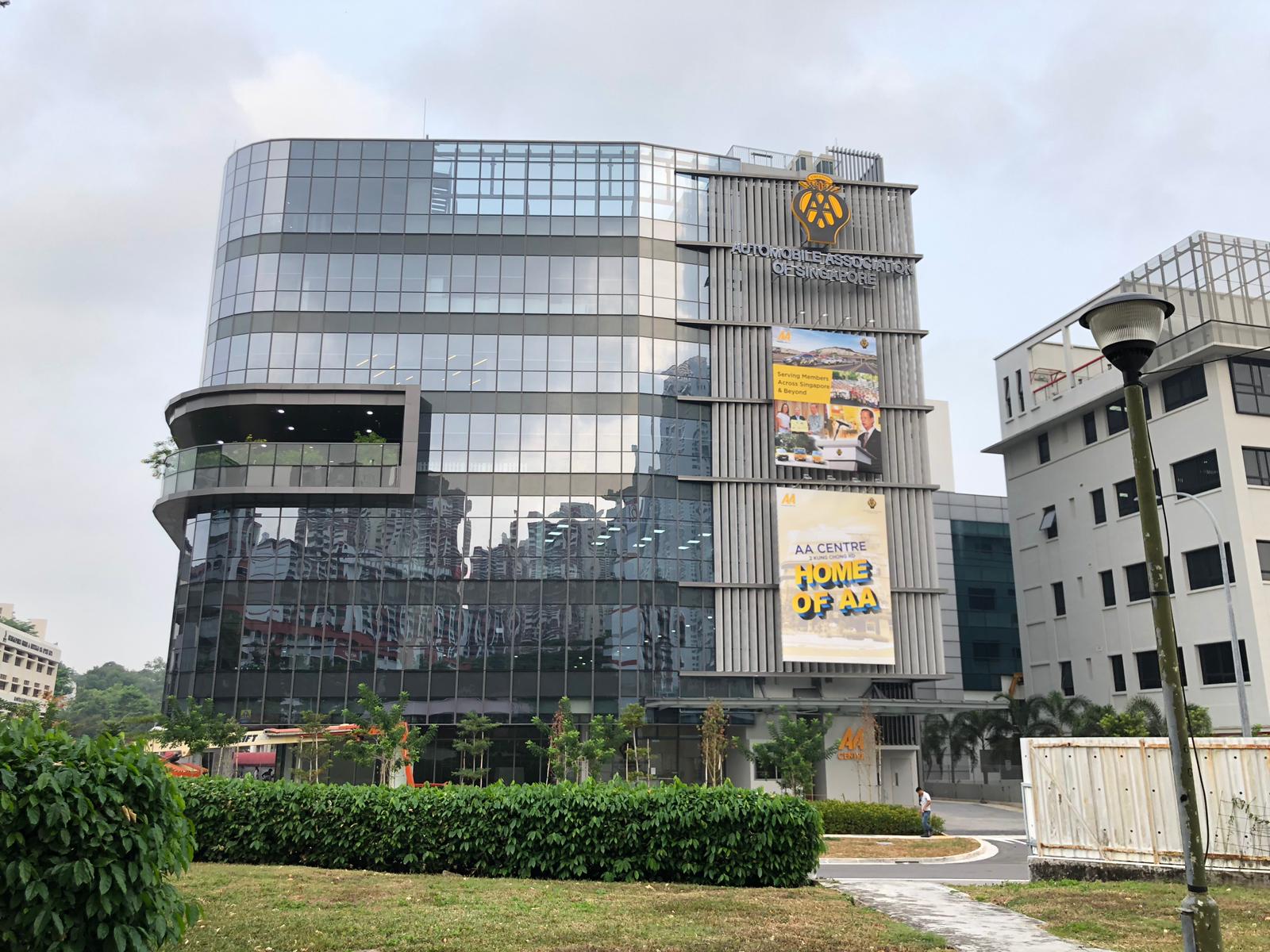 AA Corporate Office / Centre
2 Kung Chong Road
#06-01 AA Centre
Singapore 159140
Membership Services & IDP Application (Level 4)
Mon to Fri: 9.00am to 7.00pm (last transaction at 6.45pm)
Sat, Sun & PH: Closed
Tel: 6333 8811, ext *101
Email: [email protected]
WhatsApp @ 97793028 (available from Mon – Fri, 8.30am to 5.30pm, excluding PH.)
Carnet Application and Endorsement
Mon to Fri: 9.00am – 5.30pm (by appointment only)
Sat, Sun & PH: Not Available
Email: [email protected]
Road Tax
Not Available at AA Centre.
AAS Insurance Agency
Mon to Fri: 9.00am – 6.00pm
Sat, Sun & PH: Closed
Tel: 6389 4241
Email: [email protected]
Website: www.aas-insurance.com.sg
AA Technical Services
Mon to Fri: 8.30am – 5.30pm (by appointment only)
Sat, Sun & PH: Closed
24-hour Roadside Assistance Services
Tel: 6748 9911 / 1800-NEED-TOW (1800-6333-869)
AA Office / Centre

Head Office Address
2 Kung Chong Road, #06-01 AA Centre, Singapore 159140




Kindly note that the Corporate Office line (6333 8811) operates from Monday to Friday, 8.30am to 5.30pm.
We are closed on Saturday, Sunday and Public Holiday.