As the leading provider of Roadside Assistance Services (RAS), AA Singapore represents the voice of motorists and provides a range of services and activities that are directed at helping motorists.


24/7 Roadside Assistance
Roadside assistance services that include standard towing, change of flat tyre, jumpstart, battery testing and replacement and etc.


Privileges Locally and Overseas
Get instant fuel discounts and save on various motoring essentials. Car rental discounts in Singapore and overseas.


Enhanced Insurance Coverage
Preferential rates and exclusive benefits for various types of insurance policies. From car, home to travel, we've got you covered.


Talk & Courses
AA hosts a variety of social, educational, and developmental activities, as well as lectures and courses.

Recreational Facilities
Whether it's relaxing in the lounge or skydiving indoors, there's no shortage of fun activities to experience in AAS. Check out the activities AA has to offer!
LEARN MORE


Overseas Discount & Reciprocal Services
Look forward to attractive accommodation, dining, shopping and entertainment savings which lets you gain more out of your travel in Singapore and overseas.
LEARN MORE


Autoventure
We offers unsurpassed levels of freedom and excitement as you drive through shifting landscapes.
LEARN MORE


Motoring Tips
Have a safe and enjoyable trip with your loved ones by ensuring that you are well prepared and equipped with the right knowledge for your journey.
LEARN MORE

With effect from 1 June 2017, AA Life, Ordinary and Family members who have completed at least 3 years' membership tenure will now be able to enjoy *fee waiver of Roadside Assistance Service (RAS) for usage of non-standard tow under their membership's RAS entitlement.
The *fee waiver for non-standard tow under the loyalty program is applicable to AA Life, Ordinary and Family membership categories. The calculation of your membership tenure is based on the join date of your membership category and the date of your service request.
Social Member is not entitled to the RAS under the Terms and Conditions. Thus this program is not applicable.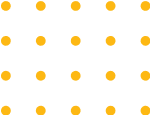 1-For-1 Car Servicing
Sign up for a Car Servicing Package with Point S by BCC Automotive and receive a complimentary Car Service Package* on your next visit, courtesy from AA!
Exclusive for AA Life and Ordinary Members with 3-year membership tenure or more
Available for $128 or $158 Car Servicing Package*
Limited to the first 100 redemptions only! *Terms & conditions apply
Booking Enquiries : [email protected] | WhatsApp @ 91685588